Eberly Barns Trailside Series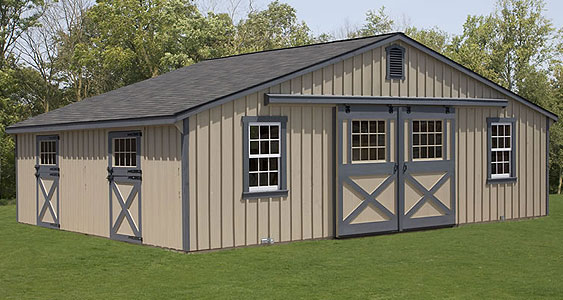 Our Trailside series of modular barns features a four pitch roof, and is perfect for climates with less snow and ice. These barns come delivered in separate sections and are assembled quickly on your property by our crews.
Like all Eberly Barns products, our Trailside barns can be customized to meet any visual or functional need. We enjoy helping our customers make their new barn unique.
Please contact us today to learn more and create a customized estimate. Our special package pricing makes it easy and cost-effective to create your own unique structure!