Modular Garages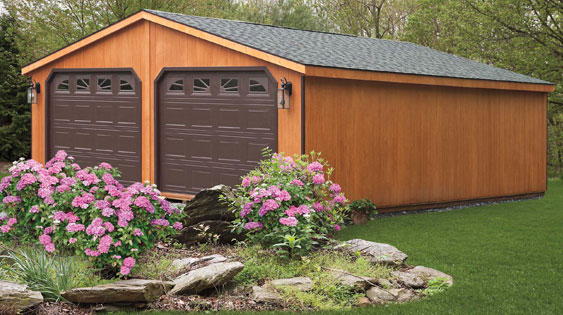 Garages or as we like to call them the perfect man cave! We offer one- or two-car garages that are Amish Crafted and built with a wooden floor to hold the weight of your vehicle. We also offer floorless garages delivered completely assembled and ready set on your concrete or stone pad.
Pre-fabricated and/or modular garages come in several widths and up to 48' in length. The options are endless! Just imagine we could have your perfect man cave ready in 3-4 weeks. Call us today so we can help you create the perfect garage and meet all your needs.
Modular Garage Gallery
Please contact us today to learn more and create a customized estimate. Our special package pricing makes it easy and cost-effective to create your own unique structure!