Enjoy fresh eggs and family fun with a quality-built chicken coop!  Eberly Barns offers a variety of standard styles and sizes which are all Amish Crafted and Amish Built.  Or let us customize your chicken coop to meet your specific needs.  Your satisfaction is our top priority.  All our coops are designed for comfort and safety of your feathered friends and easier egg collecting for you.
Click These Links to See More Info About Our Various Chicken Coop and Kennel Styles:
Standard Features Include:
Paint or Stain
Window w/ Screen
Keyed Entry Door
Asphalt Shingles
Chicken Door
Chicken Ramp
Nesting Boxes
Roosting Bar
Vent Lid or Vent
Aluminum Drip Edge
Pressure Treated Flooring
Pressure Treated Legs & Runners
L.P. Tech Shield Roof Sheathing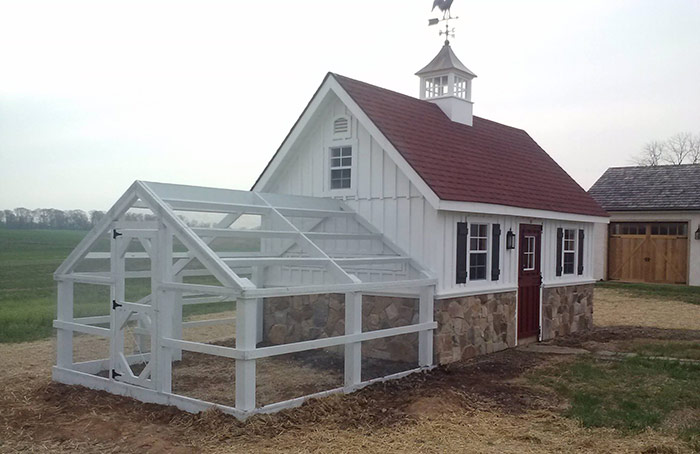 If your chicken coop needs it, we've got it. Give us a call or contact us to learn more about how we can help customize a unique and functional chicken coop for your farm.