Rabbit Hutches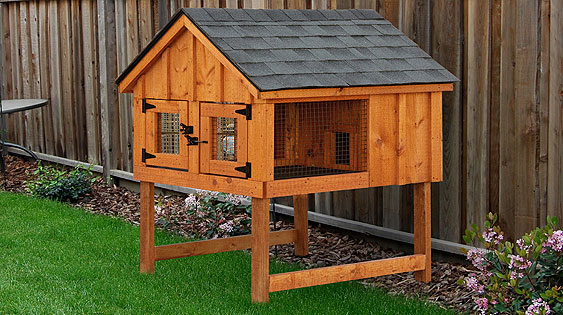 Rabbit Hutches are the perfect shelter for your furry friends. Amish Crafted and Constructed you can't go wrong with keeping your rabbits happy. They are pre-built and ready to use, however we can ship these to you in kit form as well to anywhere in the United States.
Rabbit Hutch Gallery
Please contact us today to learn more and create a customized estimate. Our special package pricing makes it easy and cost-effective to create your own unique structure!